Description
Set of 2 (a pair) High-quality UMAXO® drawer slides for wooden drawers
Application:
Guide system for wooden drawers with a groove width of 17 mm can be used in many ways.
Ball bearing guide 17 mm with high quality running properties, perfect for installation in living walls, kitchen cabinets, living room, bathroom & office furniture.
Maximum drawer opening allows convenient access to the storage material in the drawers.
Precise ball guidance in the raceways ensures high stability.
Guide rail can be extended in both directions and forms a complete, non-separable unit with ball cage.
The ball bearing rail is made of high quality steel and then galvanized.
Features:
Smooth running characteristics for convenient pulling in & out of drawers
Precision focuser with focuser stop for a tactile stop
Integrated roll-out protection prevents the balls from rolling out
Easy installation of the drawer slides, by conveniently screwing them in from the side
Load capacity up to 10 kg!
Material:
Ball guide and ball made of high quality steel
Surface: galvanized
The perfect drawer extension, in the raceways ensures optimum running behavior and very high stability.
The ball bearing slides are suitable for all wooden drawers with a groove of 17 mm.
The drawer slides are perfect as a replacement item or spare, for example, for Ikea drawers or other wooden drawers with 17 mm groove.
High quality brand from UMAXO®.
Assembly:
The guide rails are attached to both sides of the drawer to be pulled out (side mounting, upright).
When installing the telescopic rails, it must be noted that they must be installed in pairs.
Ideally, the load carried must be distributed over the entire surface of the entire inner rail (so-called runner).
The mounting surface must be level for optimal movement.
We recommend using all of the provided mounting holes to ensure secure attachment.
The two pull-out rails must be installed exactly parallel
For more information see figure :
Scope of delivery:
Two guide rails for drawer set of 2 (1 left and 1 right)
Dimensions:
See technical drawing :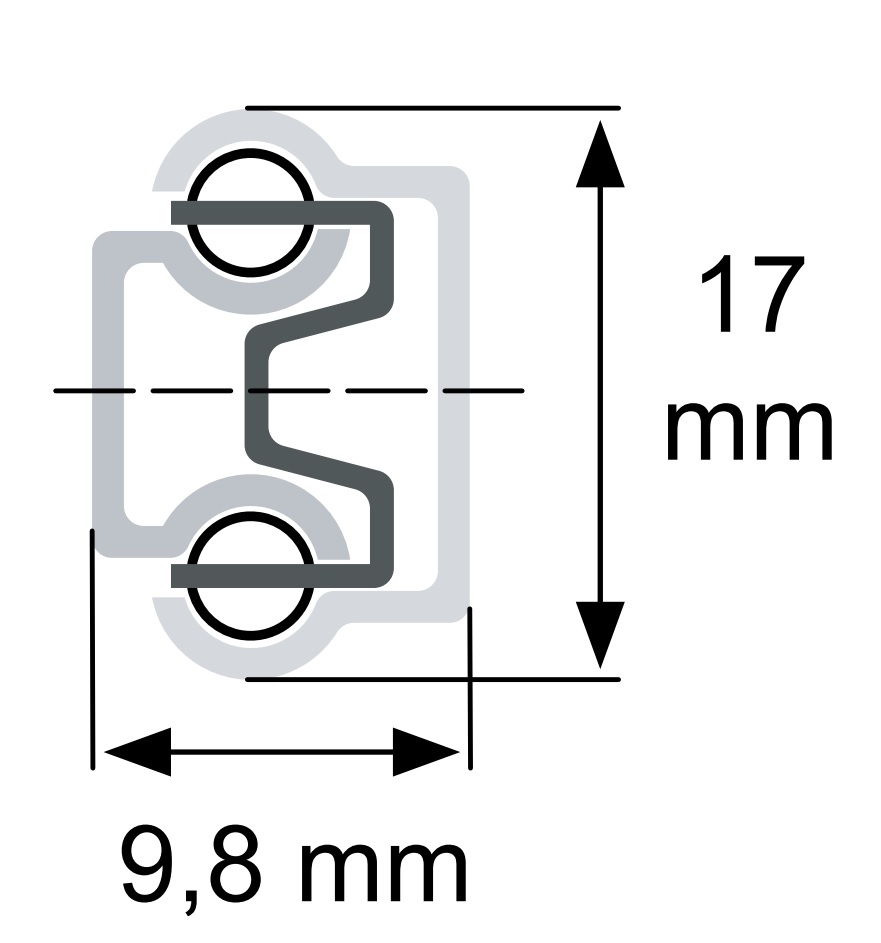 Manufacturer: